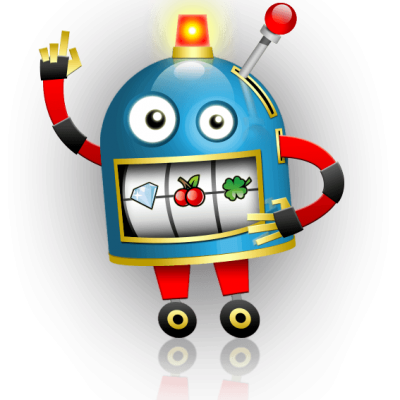 How To Win at Slots at SlotoCash Casino
Most people play the slots as a form of entertainment. Slots play involves a simple goal of lining up matching symbols across paylines and collecting payouts based on which symbols were matched. Some slots fans have started to consider whether they can earn a living by playing slots. There are dozens of poker players whose primary income comes from their poker playing activities. Why not slots? Check out some of the best tips and strategies that give you a better understanding of how to win at slots – at our very own, SlotoCash online casino.
Ever since slot  machines were introduced at the end of the 19th century, players have looked at the "one-armed bandit machines" as a way to enjoy some light-hearted fun and compete at a simple gaming challenge. Early machines involved three reels and a lever which the gamer would pull to see which symbols could be lined up. Game symbols had different values so if you lined up three cherries, for instance, you might earn a higher payout than if you lined up three lemons.
No one ever regarded these slot machines as money-makers however, especially in the early days when the machines were located in salons and candy shops and "payouts" came in the form of pieces of fruit, drinks and candy. When the first casinos opened in the pioneer Las Vegas hotels of the '40s, slots were featured but regardless of the various changes and upgrades, no one ever thought of using them as a way to make money.
Today, things are different. Slots are online and gamers can play online slots at any time and from any location at the SlotoCash casino – they literally have the casino in their pocket!
The online casino features hundreds of slots online games with new games being introduced regularly. There are multiple types of slots – three-reel, five-reel, payline slots, no-payline Ways to Win slots, slots with special features, slots with free spins, 3D slots and more.
So the question is, with so many new opportunities for slots gaming, can slots join other types of gaming events as a way for a good player to win big?
Some things to consider include:
How to understand your machine.
How to find the right slots for your needs and expectations.
How to understand the Return to Player and make it work for you.
How to maximize slots and casino bonuses.
How to expand your slots gaming into jackpot and tournament play.
Overview
Slots play always holds the promise of big payouts. At the least, a good slots player can look forward to achieving enough payouts to cover his/her bets. From there, the situation offers many opportunities for improvement. If you line up the right symbols on a spin, you can walk away with a huge win that more than makes up for your wagers and the time that you've spent at the machines. Yet before you quit your day job, you should be aware that, if you don't understand slot machines, the odds and the features, you will not succeed. To make a living out of online slots gambling, you need to be aware of how the machines operate, the various type of machines, strategies, tricks and other elements that make the slots both challenging and rewarding.
Finding the Best Slot Game for You
The online casino features dozens – even hundreds – of different types of slot machines. The best money-making slots are those that have free spins rounds, where you spin the reels for free and collect the real money wins. It's also a good idea to look for a machine that features multipliers which double, triple or quadruple (or more) your payouts, as well as other types of elements (expanding wilds, for instance, is a popular feature) that give you extra chances to achieve winning payouts on your spins. Finally, not all gamers like the progressive jackpots but if you want to add some excitement to the game and compete for the chance to score hundreds of thousands of extra dollars, you should find a game that includes a jackpot side-game.
RTP
It's a good idea to understand a slot machine's RTP before you decide whether or not it's to your advantage to play it. RTP means "Return to Player" and it refers to the percentage of wins that a player can expect over the course of time from the machine. A slot with 97% RTP will return $97 for every $100 that you bet on it. It gives you an understanding of what you can expect in winnings from a particular slot game. On average, slots RTPs are 97%. So if you find a slot with 96.5%, there are fewer chances for you to score a winning payout. On the other hand, if you find a slot with an RTP of 97.5%, you'll have more chances to achieve a win. Simply put, you want to choose a machine that offers as high an RTP as possible so you know that, on average, it's one of the casino's higher paying machines.
Bonuses
There are two types of slots bonuses, game bonuses and casino bonuses. These bonuses are cumulative, meaning that, if you organize your game correctly, you can have spins that include both multiple game bonuses AND multiple casino bonuses. Game bonuses are bonuses that are part of the game itself. One of your spins can trigger the bonus round and then, even while you're spinning your free spins, you can get a respin that allows you to keep spinning for free and collect the prizes from those new free spins. Some of the free spin wins are multiplied so your prize could be doubled, tripled, quadrupled or otherwise multiplied. Casino bonuses are the bonus give-aways that the casino gives you to enhance your gaming experience. There are bonuses for new gamers, veteran players, VIPers, mid-week gaming, weekend play, etc. Those bonus prizes are given to you on top of the game bonuses so you enjoy many different opportunities to achieve no deposit spins and wins. You'll find literally dozens of casino bonuses here at SlotoCash Bonus Codes.
Jackpots and Tournaments
If you like the fast-paced action of tournaments, finding a good tournament could be a good way to increase the pace at which you achieve wins so you can win more in a shorter amount of time. You pay your entry fee and then compete against other tournament competitors, with the winner receiving significant rewards. If you're going to play slots as a pro, you should choose your machine according to the slot that features a theme and gameplay that fits with your interests. If you're engaged in the gameplay, you'll be more motivated to put in the time and effort that playing slots for real money entails. If you enjoy the idea of competing against other players from around the world, find a slot with a progressive jackpot prize. Progressive jackpots are a great way to achieve big wins with only a small additional game deposit. You put your deposit on the jackpot and then play your game as you normally do. If you're the gamer whose spin hits the progressive jackpot combination, you can collect hundreds, even thousands of dollars in prize money.

Copyright © 2022 Sloto'Cash. All Rights Reserved. You must be at least 18 years of age to play.